CONTACT PATHCOM TECHNOLOGIES
Networking, Managed Connectivity, Telecom & ISP Support, NOC & Remote Monitoring, Field Support, Traffic and Video Surveillance Solutions
Send us a message, we look forward to serving your business
#669/F, 2nd Floor, AMG Towers, 80 Feet Road, 1st Stage, 2nd Block, HBR Layout, Bangalore – 560043.
WE BELIEVE CUSTOMER SERVICE IS MORE THAN A DEPARTMENT - IT'S A PATHCOM DIFFERENCE MAKER. WE COMMIT WE DELIVER.
Technical support available to you 24x7x365.
Customized & Dedicated Support Systems in delivering the new services on-time and to meet the SLA of delivered services. Our experts always take a step ahead in resolving the outages and strive towards high service uptime. Contact us for any support or requirements.
Someone will listen
Our engineers aren't robots. They're trained to listen and respond to your needs.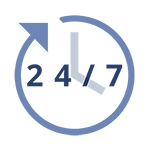 Around the clock support
Always available engineers and technical support.
Multiple options
Phone, email, and live chat.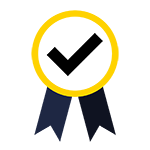 Disciplined responses
We structure your support according to ISO 9001:2015 and SLA requirements. You expect consistent support. We deliver.
Timely responses
Get SLA driven response times so you always get back to business within your objectives.
Responsive support
Don't take our word for it. We guarantee timely support every time with a contractual SLA.