Technology for Automated & Mania Traffic Enforcement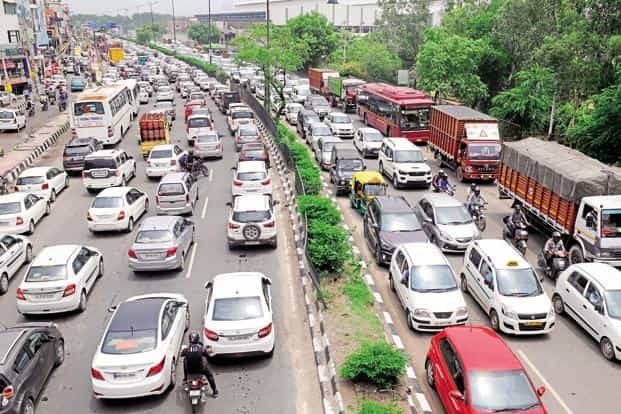 Traffic Enforcement Systems are a technology driven solution using devices & software that is triggered automatically by a traffic violation, so that information about the violating vehicle is recorded, making possible the subsequent identification of the vehicle for the purpose of sanctioning the owner or driver. These cameras are used to automate part of the process used to ticket and fine motorists that are disregarding regulations and break the law.
AUTOMATIC NUMBER PLATE RECOGNITION (ANPR)
Automatic Number Plate Recognition (ANPR) system has become the need of the hour keeping in view the increasing cases of traffic rules violation and crime. An ANPR camera keeps an eye on the vehicles plying around a region. Bell Tele's ANPR system, an ideal solution of mass surveillance, capture the image of vehicle registration plates which can be stored in the inventory list of commuters.
Automatic Number Plate Recognition (or as frequently called 'number plate recognition') is a special form of optical character recognition (OCR).Reading automatically the registration number means transforming the pixels of the digital image into the ASCII text of the number plate.While license plate recognition has special type of OCR technology, today optical character recognition (OCR) technology is considered strictly.
From the LPR/ANPR point of view the image quality is always key factor. Capturing of fast moving vehicles needs special technique to avoid motion blur which can decrease the recognition accuracy dramatically. To ensure the right image quality short shutter time need to be used with the combination of high-power illumination.Only dedicated ANPR cameras meet these requirements, which provide flexible shutter control with built-in IR flash and able to catch the vehicles up to 150km/h which is suitable for all kind of license plate reading applications.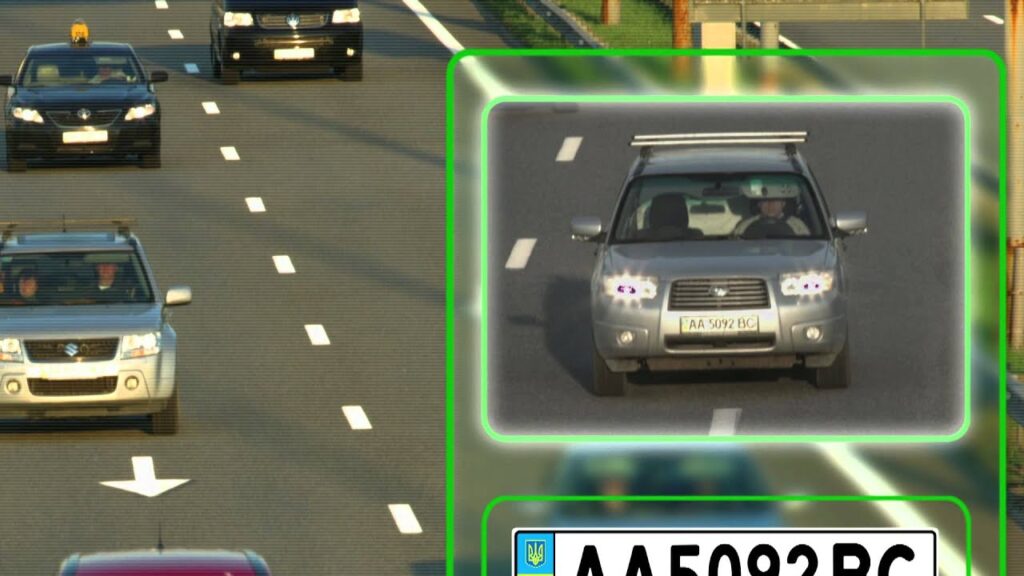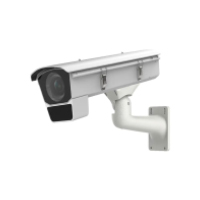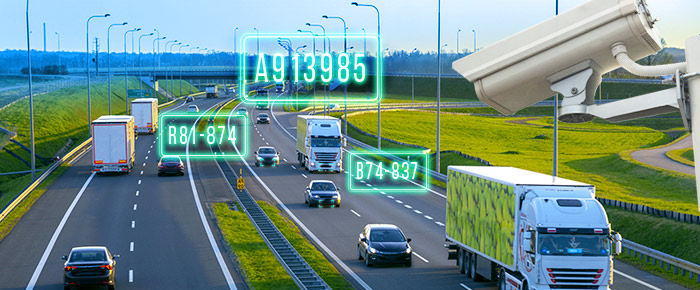 Excessive speed is the main cause of road traffic fatalities. Our fixed, semi-stationary, and mobile solutions offer the ideal platform for every requirement. In addition, our use of LIDAR technology has revolutionized the precision of speed enforcement.
Multiple advanced CCTV with high accuracy speed measurement
Highly accurate static or moving speed enforcement data
Data recorded include and not limited to:
» Speed detecting
» Classification
» Tracking
» Event recognition
» Static and logical counting
RED LIGHT VIOLATION (RLVD)
The amount of traffic accidents caused by red light violation is increasing every year. It results in a great loss no matter to lives or property. BellTele's red light enforcement solution takes and records images/videos of vehicles which violate the traffic rules in road intersection. Special industry design ensures 24×7 hour stable work in extreme outdoor environments. 
Red Light Violation Detection System is a mass surveillance system that automatically capture the Image of vehicle violating the traffic rules.RLVD system automatically captures images of vehicle from backside with license plate numbers and performs OCR (optical character recognition) on images to read the license plates on vehicles.RLVD continuously monitors the traffic signal, and camera is itself triggered by any vehicle passing over the sensors at specified time after signal has turned red. Alerts are typically sent by mail or SMS to the owners of violating vehicles, based on review of photographic evidence.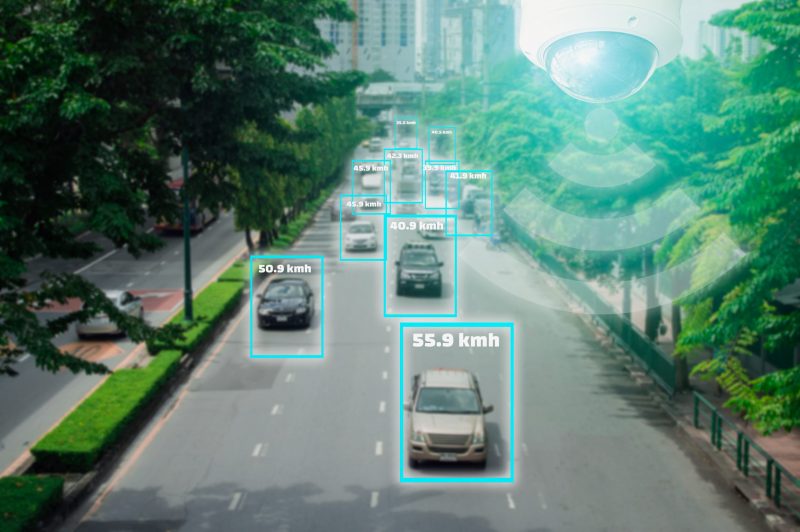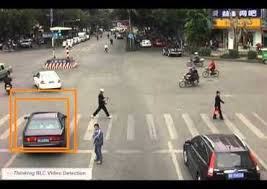 BodyWorncamera can be termed as Wireless CCTV Camera and it acts as an objective eye witness, providing a factual account of the situation from the police officer's standpoint. Cameras always connected to the control Center through 3G/4G/Wi-Fi connectivity.
In the event that an officer has become prone in the field and is in need of backup, BodyWorn starts an automatic recording, alerts all nearby officers, and sends a call-for-help message to control room that includes the officer's GPS coordinates.
BodyWorn makes intelligent, configurable decisions on when to start and stop recording such as when the light bar is turned on and when the vehicle door is opened. These automatic recording triggers allow police officers to focus on serving the community.
Traffic police to capture various violations happening at the field, the data that is captured by handheld mobile TABs are uploaded to the central server in real-time over 4G/3G connectivity.
FTVR backend is deployed on a secured network
The data uploaded by the tablet will have number plate data extracted automatically by the system with an accuracy percentage.
The data that has a low accuracy will be distributed amongst the operators for further manual verification.
Tablet with OCR capability Backend Application
The backend application runs in pairs to achieve redundancy. If and when the first application goes down, the second application automatically takes up the load and servers it. The backend software architecture has redundant component inbuilt.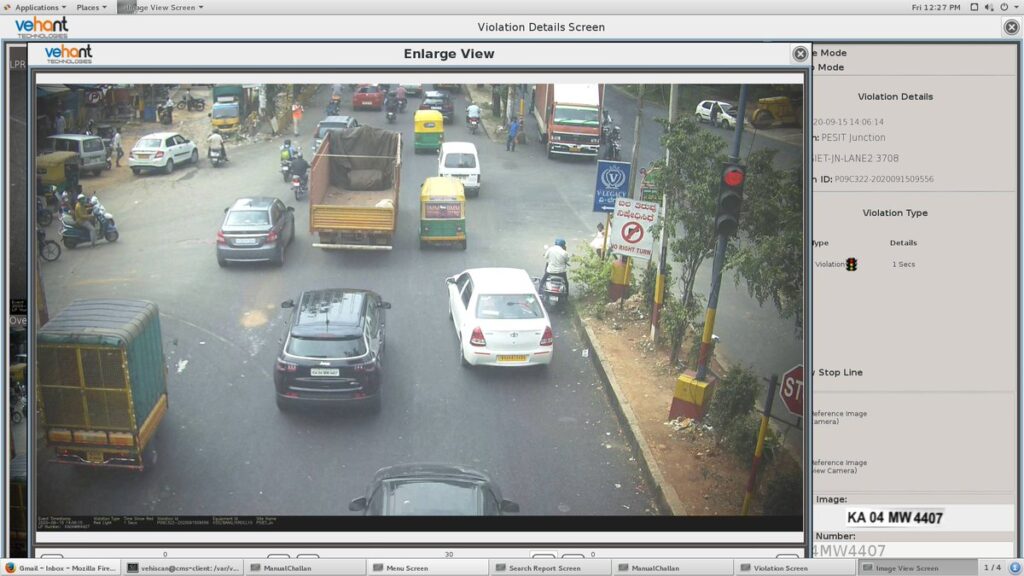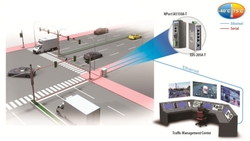 VARIABLE MESSAGING SYSTEMS (VMS)
Smart VMS are dynamic message signs that can provide road users with real time information on the go, among other dynamic & static informations.
Smart VMS can assist entire cities and states with their major traffic challenges such as traffic congestions and delays, rising numbers of road accidents and repair works, and difficulties in dispatching emergency services. Its capability of automatically displaying live information of congestions, optimal routes, journey times, weather, parking availability, air quality, roadworks, events, and more, can help to improve traffic flow by communicating to motorists of any necessary measures to take on their journey.
Live Automated Traffic Updates
Displays can inform of alternative routes, journey times and congestion levels on the roads.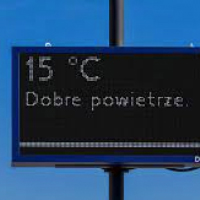 Weather Conditions & Pollution Levels
Motorists can stay informed of necessary precautions to take en route to their destination.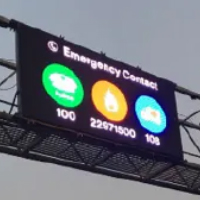 Emergency Numbers
Displays can inform of alternative routes, journey times and congestion levels on the roads.
Safety Messages
Messages to influence the driving behaviour of motorists can be displayed. For example: "Speed thrills but kills"
Parking Availability
Congestion and parking are interrelated. Smart VMS can provide live data on parking availability before bottlenecks happen.
Branding & Government Communication
Smart VMS can flash tourism messages, event news, and display policy updates to those without mass media access